Meet Dr. Jamie Winderbaum Fernandez
---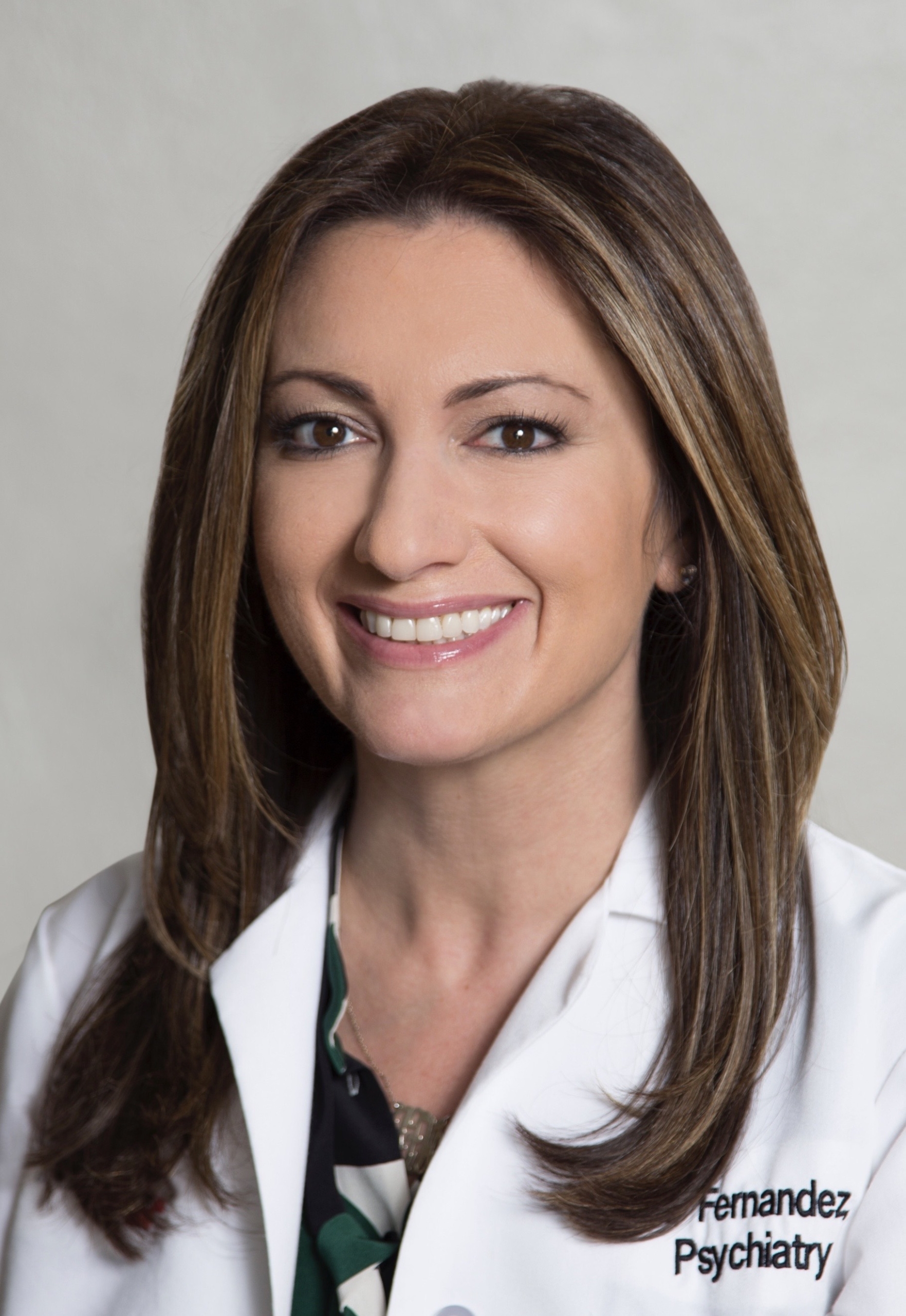 Dr. Jamie Winderbaum Fernandez received her undergraduate education at Emory University, graduating summa cum laude in Biology. She attended medical school at Cornell University and during that time, participated in the prestigious Howard Hughes Medical Institute (HHMI)-National Institutes of Health (NIH) Research Scholars Program. After graduating, she completed an internship in internal medicine in New York, and residency in adult psychiatry at Stanford University Medical Center. Dr. Winderbaum Fernandez joined the University of South Florida (USF), Department of Psychiatry and Behavioral Neurosciences in 2008 and is currently an Associate Professor, educator, and researcher. Her research has focused on the role of estrogen receptor signaling in postpartum depression. She has served as the Medical Director and Chief of Inpatient Psychiatric Services at Tampa General Hospital where she established the Electroconvulsive Therapy (ECT) Service in 2010 and, more recently, at Memorial Hospital of Tampa/Tampa Community Hospital. In November 2021, she started her own practice to better offer our community her patient-centered approach to mental healthcare.

Dr. Winderbaum Fernandez' clinical practice focuses on Treatment Resistant Depression, Bipolar Disorder, Peripartum Mood Disorders, and Mood Disorders in the setting of neurocognitive illness for which she offers cutting-edge interventions including esketamine nasal spray (Spravato) and Electroconvulsive Therapy (ECT), as well as second opinions and general psychiatric care. Additionally, her practice offers patients the opportunity to participate in outpatient clinical research should they qualify for an appropriate study. She is Board Certified in Adult Psychiatry, a Distinguished Fellow of the American Psychiatric Association, the Past President of the Tampa Bay Foundation for Mental Health, a member of the Hillsborough County Behavioral Health Task Force, and Vice Chair of the Tampa Museum of Art Board of Trustees. Among other honors, she was voted a Top Doctor by Tampa Magazine 2015-2018 and was ranked #1 in Psychiatry for 2019.
Meet Alisha Ainsworth
Clinical Trials Coordinator
---
Alisha, the Clinical Trials Coordinator, is a dedicated registered nurse with over 20 years of experience, comprehensive health care training, superb organizational skills, excellent communication skills, and self-directed prioritization. Alisha has an extensive knowledge of multidisciplinary collaboration, safety reporting, policies and protocols, informed consent processes, as well as a diverse knowledge of the various treatment modalities now available throughout the industry. Additionally, she is a disciplined energetic employee who quickly establishes rapport with patients and colleagues. Alisha practices sound ethical and independent decision-making consistent with current standards. Any questions regarding clinical trials, feel free to contact Alisha via email at aaa@interventionalpsychiatrytb.com, call 813-251-1800, or text 813-562-9744.


media
---
Meet Dr. Winderbaum Fernandez
Treatment Resistant Depression explained
What is esketamine/Spravato®?